The story so far

Back in 2008, we started developing LCRS. It was a project between Fair Allocation of Infotech Resources (FAIR) and Seniors Without Borders. The software was developed to sustain our workshop practices, and we processed over 14,000 computers.
We fully acknowledge that hundreds of thousands more computers could have been salvaged in our countries. One component is the software that enables efficient work flows.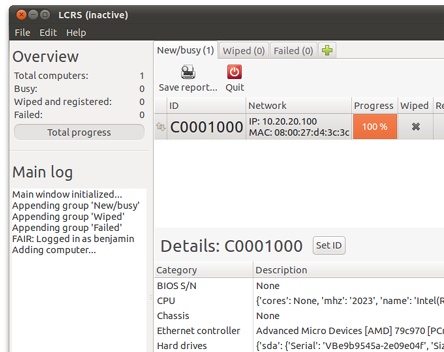 Technical overview

LCRS runs on one or several workshop attendant workstations (laptops). Such a workstation could have a barcode scanner and a network switch. The computers that are being reused, connect to the switch and boot a specially tailored embedded system, feeding back information to the controlling laptop.
The information is uploaded to an organization's database via a plugin written for LCRS, which interfaces with the organization's database API.
Here's a portable setup during on-site wiping: